I am delighted to look back upon the past 30 years – charting the progress we have made as a business in tackling the projects that make a difference, contributing to our communities and making PJB a more inclusive and diverse place to build a career. Through our people and projects, we've supported regional growth, fostered more sustainable projects giving due consideration to the environment.
Our public and private-sector clients trust us to solve their most complex challenges on projects spanning transportation, buildings, water, energy, and the environment. What enables us to respond to the challenges is the culture we're fostering where differences of all kind are celebrated and valued. We're also open about our commitment to create a more inclusive and equitable industry, leaving no stone unturned to support our employees, clients, vendors and whoever associated with us in this journey. Our team is driven by a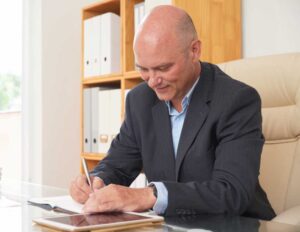 common purpose to deliver a better world through our unmatched expertise and innovation, a culture of equity, diversity and inclusion, and a commitment to environmental, social and governance priorities.
We are immensely honoured to have had the opportunity to associate and continue our longstanding relationship with our all-time distinguished clients – Indian Railways (IR), Urban Development Authority (Karnataka), Bangalore International Airport Limited (BIAL), Karnataka Power Corporation Limited (KPCL) and Embassy Group. In short, we have a lot to be proud of and much to look forward to. Our contribution and services to the nation building have proven resilient even through the pandemic, with a robust pipeline of new projects as we made it through the 2 years from start of 2020 to end of 2021.
The key to moving ahead is continued collaboration, among peers, with clients and with governments, to continue to deliver on the critical and transformational infrastructure that we all rely on to serve the community. Our nation is on a path of aggressive and robust growth, and we at PJB plan to be an integral part of it. It's a new beginning and I am confident that we will lead the way in driving change and achieving sustainable infrastructure solutions. I firmly believe that PJB will live our value of inclusion and position ourselves as a leader to work towards and achieve the real change – creating a tomorrow we can all be proud of.
I want to thank our employees, clients and various government entities of this great nation who have been on this road with us. I look forward to breaking new grounds in our journey and making a positive impact together in the coming years.
Jai Hind!